Dave Brazell, Owner
I have always been my family's tour guide. Every time a relative, friend or family member came to visit Sonoma County, I would get a call asking to show them around. About 15 years ago, I turned this family duty and my passion, into my job and my company. I spent 5 years guiding for other local companies here in the wine country before I starting Adventures in Cycling to give guests a smaller more intimate tour option.
My wife, Joette and son Jordan both enjoy wine tasting. Jordan is one of our tour guides and helps me run the business.
We are a golfing family. Every Fathers day we play at our favorite course Northwood, in the redwoods.
The reason I work – Jordan, Jenny, Jaxen
Come out and be part of our family!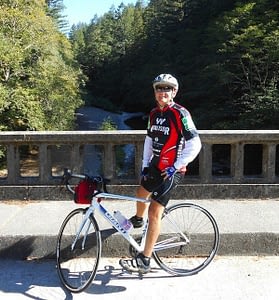 As my sister-in-law says, "Dave you've found your calling." 
Not sure which tour is right for you?
Give me a call at 707.326.0236 and I can help setup your own custom wine tour that you'll never forget.